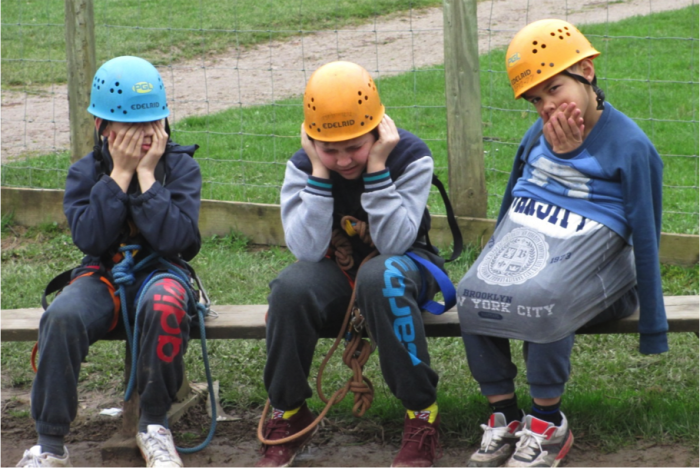 The Bradby Club is based not only on the edge of town but on the edge of the area of Overslade. Although the club serves the young people and community throughout the Rugby area the majority of young people that attend live in the deprived areas of Overslade. It is these areas that experience some of the highest levels of social, education and employment deprivation not only within Rugby but compared to anywhere in the United Kingdom.
As a result of this there is a higher than average availability and usage of drugs and alcohol, the abuse of which can and does lead to higher than average levels of crime and unemployment.
The diagrams below show indices of deprivation for two lower layer super output areas in Overslade. Lower layer super output areas or LSOA's have an average of roughly 1,500 residents and 650 households. LSOA's allow us to focus in on specific communities to gain more accurate knowledge of their struggles as appose to Ward level or county level where statistical results are often inaccurate due to more affluent households balancing them out. There are 32'482 LSOA's in the United Kingdom and they are all ranked from 1 to 32'482. With the most deprived LSOA scoring 1 on the scale and the least deprived scoring 32'482. These indices of multiple deprivation scores are underneath each diagram to show how this ranks compared to the rest of the United Kingdom.

2671/32482
This makes this particular area one of the most deprived areas in the country with regards to education.

6256/32482
Although this area ranks higher on the scale and therefore is less deprived in terms of young people reaching and achieving educational boundaries this particular area is still one of the most highly deprive areas with regards to education.
These are the statistics of deprivation within the 2 LSOA's from which most of the young people attending the club live. On average less than 55% of young people achieved 5A* – C grades at GCSE level.  As a result of this there is a high rate of unemployment specifically within these areas

5920/32482

7547/32482
As a result of employment deprivation, income deprivation is also high within these two LSOA's and the wider community.
It is in light of this that The Bradby Club aims to work alongside young people to overcome such challenges and barriers offering them positive alternatives to this way of life and a safe environment in which to receive help and support in reaching their full potential.
Information for Wentworth Road and Marleborough Road in the heart of Overslade, the community in which we serve. Taken from: Office for National Statistics (2010) Neighbourhood statistics. [Online] Available from: http://www.neighbourhood.statistics.gov.uk/dissemination/  [Accessed 06th May 2014]